The School for Scandal – Theatre Trip
Date/Time
Fri 10th April
6:30 pm - 10:15 pm
Location
Tobacco Factory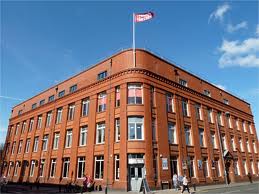 THE SCHOOL FOR SCANDAL 

at

The Tobacco Factory

Who fancies meeting up for a gossipy catch-up at the bar of the Tobacco Factory prior to a night of Sheridan-style gossip?  The production promises to be excellent, if it is anything like Arcadia, which I saw last year.  Read all about it below.

Tickets for Friday 10th are at a reduced price and there are some but not a huge amount left, so don't hesitate to go on-line and buy one (or more!) The show itself starts at 7.30 but I will be at the bar/restaurant from 6.30 if you fancy getting something to eat.
The scandal-mongers of eighteenth century London seem extraordinarily close to home in Sheridan's famous comedy.
Lady Sneerwell, Sir Benjamin Backbite and the unctuous Mr Snake are horribly – but deliciously – familiar. In our own time they could well have found themselves alongside Andy Coulson in the Old Bailey dock.
Into this scurrilous world Sheridan weaves an affecting romance between a moral young woman and a warmhearted but spendthrift young man on the point of bankruptcy. Linking the two elements is his duplicitous brother – the aptly named 'Surface' – whose capacity to deceive is finally exploded.
Following the sell-out success of Tom Stoppard's Arcadia last year, we are thrilled to be matching Romeo and Juliet with yet another great non-Shakespeare classic.
"It's hard to recall a better night in the theatre recently. The characters are engaging, the costumes gorgeous, the cast superlative and the script razor-sharp" A Younger Theatre on Arcadia