Sleeping Beauty
Date/Time
Thu 14th December - Sat 16th December
7:30 pm - 10:30 pm
Location
Newman Hall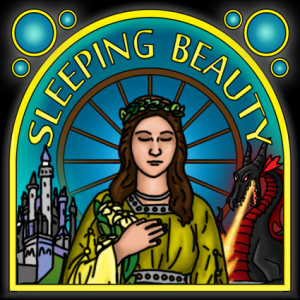 —
There will be a matinee performance on Saturday 16th December at 2 pm.
After the malevolent fairy Somnia has her power challenged by the King, she bestows a terrible curse his daughter, the beautiful Princess Briar Rose. Before the girl reaches her eighteenth birthday she will prick her finger and die. Thankfully, a good fairy is able to change the curse to merely fall into an endless sleep, unless awakened by true love's kiss.
Only the dashing antics of the party-boy Prince Florizel and his ragtag collection of loyal friends and allies can save the Princess from her deathly slumber. But will it be enough to overcome the evil machinations of Somnia and her minions?
Featuring buckets of slapstick humour, a man in a dress, thigh slaps galore and innuendo by the cartload, Sleeping Beauty promises to be a side-splitting, funny-bone-tickling, festival of hilarity for all the family to enjoy.
Please, please take 3 seconds to fill in the green box asking how you heard about the show – this really is hugely useful to us, thank you!
Tickets for both Saturday shows are now unavailable online but will be available for CASH ONLY on the door until 1.40 pm and 7.20 pm respectively.