Shakes'beer' Promenade
Date/Time
Sat 22nd April - Sun 23rd April
1:30 pm - 8:00 pm
Location
The Bristol Fringe Cafe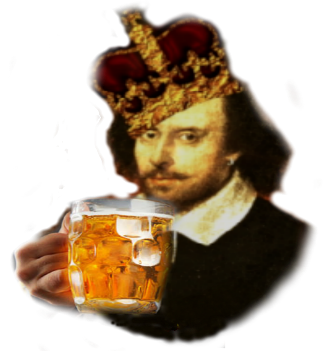 Last year, for the first time, Clifton Amateur Dramatic Society took to the streets of Clifton Village for a promenade performance in honour of Shakespeare's birthday, and in support of the Friends of Clifton Centre and Library (FoCCaL). It was such a success that we have decided to return for vol.2 and on St George's Day no less!
This year – all is fair in love and war in Clifton Village. From star-crossed lovers to dastardly kings, the show will include some of the most-loved Shakespearian scenes of romance, tragedy, and history from the likes of Much Ado About Nothing, Romeo and Juliet, Richard III and Henry V.
There will be three shows a day on both Saturday the 22nd and Sunday 23rd of April:
1.30 pm
3.30 pm
5.30 pm
Please meet The Bristol Fringe Cafe on Princess Victoria Street.
Online sales have now stopped. There may still be tickets available at the Bristol Fringe Cafe shortly before each performance.