Rosencrantz and Guildenstern Are Dead
by Tom Stoppard
Date/Time
Thu 14th February - Sat 16th February
7:00 pm
Location
Redland Park United Reformed Church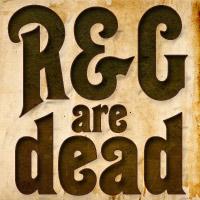 Life in a box is better than no life at all
---
An absurdist, existentialist tragicomedy. Takes place mainly "in the wings" of Shakespeare's Hamlet.
We meet our heroes on the road, in a place of little interest, flipping coins; coins that have come up heads ninety times in a row… Something in the world of Rosencrantz and Guildenstern is not quite right.
Tom Stoppard's tragic comedy follows the last few days in the lives of two minor characters from Shakespeare's Hamlet as they try to gain an inkling of the world around them, hoping that it may reveal to them a greater meaning to their lives. Why are they there? What are they doing? And why can they not remember their own names?
Clifton Amateur Dramatic Society (CADS) welcomes you to join them for what promises to be a delightful, insightful, possibly frightful experience of two men on the road to certain death.