Monstrous Regiment
Date/Time
Wed 29th July - Sat 1st August
7:30 pm - 10:00 pm
Location
Redland Park United Reformed Church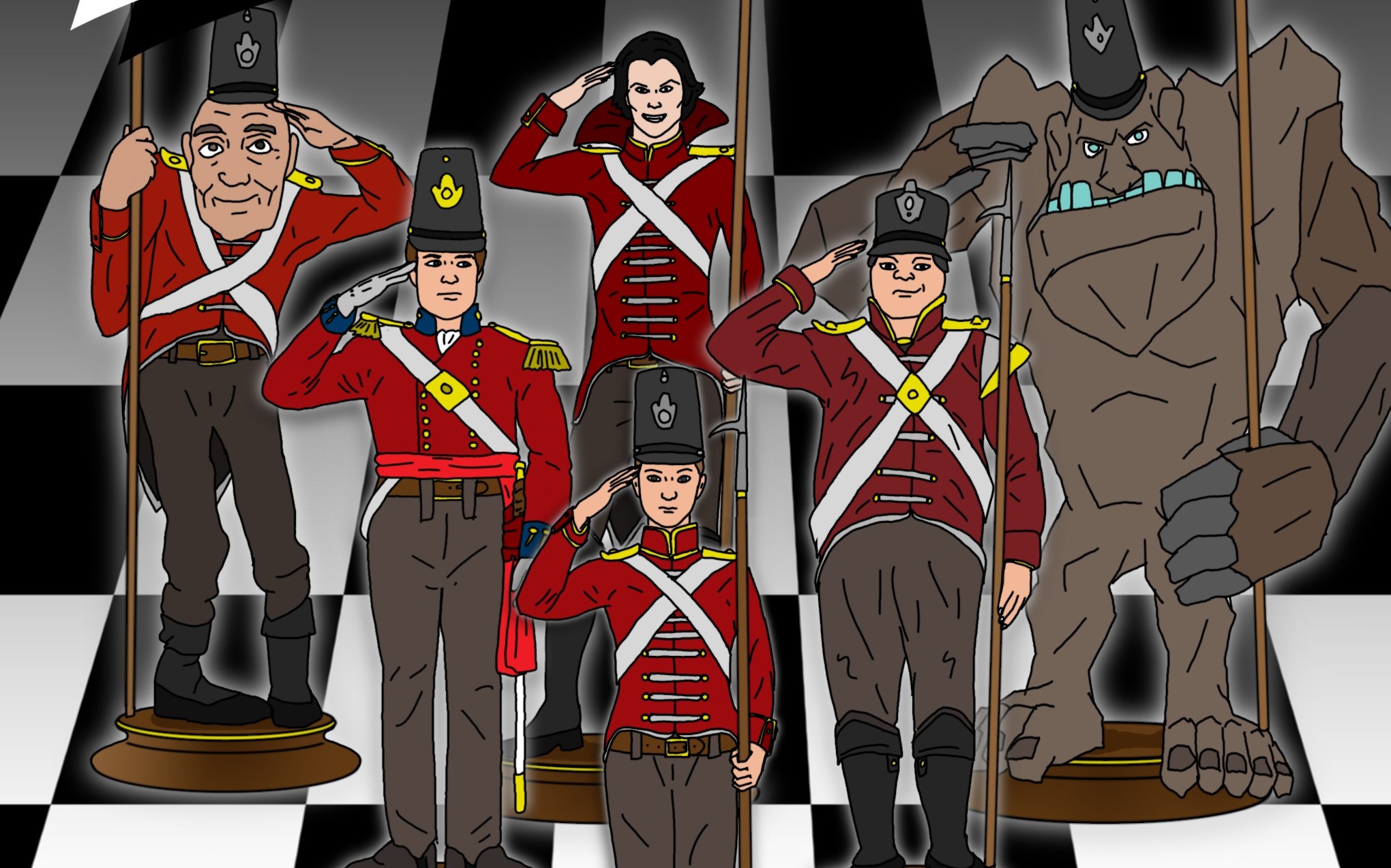 In the last week of July 2015 CADS were proud to present Terry Pratchett's Monstrous Regiment, edited by Stephen Briggs.
The tiny, impoverished country of Borogravia is down to their last regiment, and their last scrap of hope. Fortunately there's something rather odd about the regiment in question.

The Monstrous Regiment is made up of a reformed vampire, Igor the highly progressive surgeon, a troll, and Polly, a young woman who discovers that a pair of socks shoved down her trousers is a good way to open doors in a man's army. Suddenly the new recruits are in the middle of the war, without any training or uniforms that fit. Polly finds that to survive she will have to learn how to fight dirty, pretend to know how to shave and even occasionally dress up as a woman…
With a spanking script, highly original characters, lavish costumes and lots of laughs, this is a fantastic show for all the family.