Cinderella auditions Wed 17
Date/Time
Wed 17th July
7:00 pm - 11:00 pm
Location
The Nova Scotia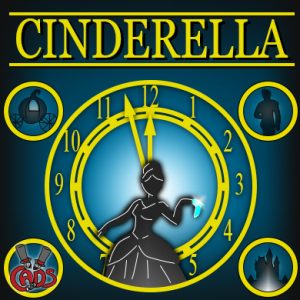 We are looking for a cast of thousands (well, between 20 – 30 ;)) for our November pantomime, Cinderella!
If you'd like to audition then please pick a slot in the Doodle poll and sign up with your EMAIL ADDRESS so we can contact you (this will only be visible to the production team, not other people signing up).
Do note the correct location for your audition; Lansdown for Monday, Nova Scotia for Wednesday!
Please turn up 15 minutes before your slot in the bar downstairs, where there will be someone to meet you. This gives you time to read the audition pieces, fill in the short audition form and read through the info on the characters. You will be asked to sing so do have something prepared if that would make you more comfortable; it doesn't have to be anything fancy! You may also be asked to read for other parts.
Key info:
The show week is 18 to 23 November 2019, including a matinee on the Saturday, and there will be weekend rehearsals in November. Otherwise rehearsals are Tues/Wed/Thurs and will start at the end of August – everyone will be given scripts at the all cast read-through on 24 July and will be expected to learn their lines over the summer; there will be a off-script read-through to start off the rehearsal process!
If for any reason you can no longer make your slot, please let us know as soon as possible, by emailing chair@bristolcads.org.uk. On the day the contact number is 07775 167454. Look forward to seeing you in auditions 🙂