Tartuffe at the Tobacco Factory
Date/Time
Sat 16th May
2:15 pm
Location
The Tobacco Factory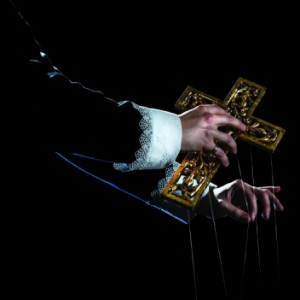 CADS are running a social to see Tartuffe this coming Saturday (16th May), so do join us if you fancy seeing the show with a group of friends. Tickets are just £10 for the matinée so we'll be meeting at 2.15 pm in the foyer just before the theatre entrance. We'll have a sign and hopefully a purple top hat!
---
Tobacco Factory Theatres hosts Kelvin Players Theatre Company as Molière's classicTartuffe takes to the Factory Theatre stage.
When low-life conman Tartuffe weasels his way into the life of Orgon and his family, no one is prepared for the chaos he will cause. Will Tartuffe get what he wants, or what he deserves?
Directed by Ralf Togneri (who assisted with CADS' Duets at the Alma Tavern last November), this version of Tartuffe is a modern translation by Martin Sorrell in association with Nick Hern Books.
12 – 16 May, 6 performances (5 evenings, 1 Saturday matinée)
8:00 pm start
2:30 pm start for the Saturday matinée. Running time: 2 Hours
Tickets: £14 full price, £11 Concessions, matinée: £10, £8 Concessions
Box office:  0117 902 0344 or online at tobaccofactorytheatres.com/book/