CADS Proposals Meeting
Date/Time
Mon 7th December
7:30 pm - 10:30 pm
Location
Upstairs @ Lansdown Pub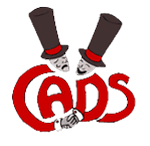 Save the date!
Want a say in the shows that CADS put on next year?
Have a sketch or two, or a complete production, that you want to see performed?
Always wanted to try your hand at directing or producing?
Then the CADS Proposals Meeting is for you!
CADS are looking for proposals for two of our shows in 2016:
February 12th/13th 2016: Sketch Show
Summer 2016: Your production here
Have a think about what you might like to direct / produce / perform, save the date, and more details about how to propose will follow soon!