CADS Ctte meeting March 2019 – moved to 11th
Date/Time
Mon 11th March
8:00 pm - 10:00 pm
Location
The Portcullis Pub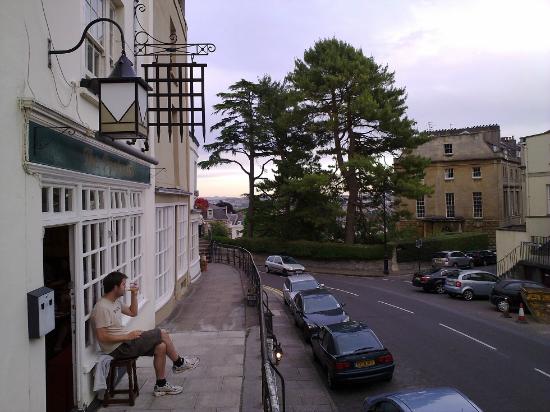 Minutes of CADS Committee meeting 11/03/19
Present
Jocelyn Egginton – Chair
Louise Waller – Treasurer
Ben Barber – Workshops Rep
Apologies
Tom Brown
Lucy Black
Charles Hutchence
Laetitia Ellison
Minutes of the previous meeting: approved. Jocelyn still needs to action giving permissions to committee members to our online systems.
Shows
ShakesBeer 2019
Auditions went well; venue for second night had to be changed to the Highbury Vaults at relatively short notice. Free venue but rather small!
Approximately 14 in the cast, more women than men this time.
Rehearsals will be Tuesdays and Thursdays at the Library in Clifton. Readthrough will be Tuesday 12 March.
This year's theme is 'The Stuff of Dreams' with extracts from 'A Midsummer Night's Dream', 'Hamlet' and 'Twelfth Night'.
The overall title was discussed; is 'ShakesBeer' now a misleading name? Though the promenade does congregate in the pub to start with, there is no longer a planned interval at a pub as originally planned (it took FAR too long!)… It would cost approximately £50 to print a new banner which would also give an opportunity to update the branding. Louise holds the current banner which we have previously updated with patches; it is quite different from the previous year's posters so would be good to have consistent branding. Further discussion to be had with the Director and Production team to decide.
The budget has been approved by committee online with no changes required.
Not sure yet whether it will take place in the context of road closure event in Clifton Village.
ACTION: Louise to ask Paula O'Rourke on the status of this application for road closure.
Update – this is now unlikely to go ahead.
ACTION: Louise to ask Paula O'Rourke about getting copies of the photos of previous shows that she has on CD.
ACTION: Louise to chase all cast members to sign up online and pay fees.
ACTION: JOS to send link and blurb to sign up to Louise.
Panto 2019
The deposit is now paid for the Newman Hall.
Deadline for submitting scripts for review is 1 May.
ACTION: JOS to remind info list of the deadline in the next newsletter.
Once we have chosen a script it would be good to take another look at the space to see the stage and tech available.
Need to look into possibility of hiring set/costumes from other panto productions; possibilities include UWE and Starlite Productions.
Workshops
John Gallagher from the Bristol Improv Theatre is willing to run a 2 hour improvisation for actors workshop. Pencilled date is 11 April.
Cost will be FREE for members, £3 for non-members.
ACTION: LOUISE to book the upstairs at the Lansdown for 11 April.
ACTION: JOS to email the info list with a survey monkey poll to register interest
ACTION: JOS to add event on the CADS web site and Facebook page.
Socials
Looking for something to do mid May. Possibly book the 20th Century Flicks cinema and show a classic play-as-a-film 🙂
ACTION: Louise to book a Wednesday night at the Lansdown
ACTION: JOS to pick night for CADS social to see Oliver! At the Redgrave 23 – 27 April.jee7589lio'
Finance
All fine 😉
Any Other Business
ACTION: Louise to tablea discussion for the committee meeting in August.