CADS Ctte meeting June 2019
Date/Time
Mon 3rd June
8:00 pm - 10:00 pm
Location
The Portcullis Pub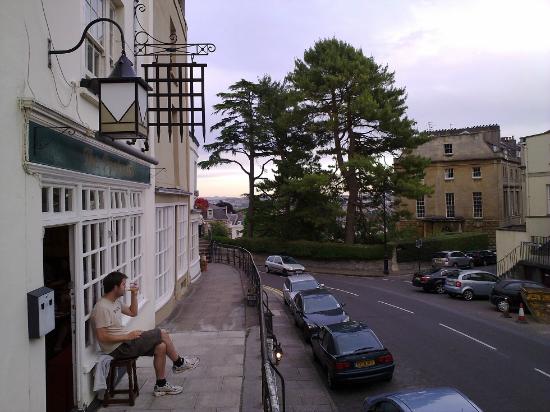 Minutes of the CADS Committee Meeting 03.06.19
Attending
Jocelyn Egginton (Chair)
Tom Brown (Secretary)
Louise Waller (Treasurer)
Lucy Black (Deputy Treasurer)
Ben Barber (Workshops)
Charlie Hutchence (Publicity)
Apologies
Laettie Ellison (Social Secretary)
SHOW UPDATES
Shakesbeer
Paula wants to buy a barrel of pale ale to sell to audience members. £101 for 72 pints. She will also be buying elderflower juice as a soft alternative. Approved

Wheelchair access to the performance locations? Only steps on the route are one or two to get into The Mall Gardens. Lucy to reply to potential audience member who inquired about this.

Tickets have started being sold, as of this meeting there were 29 sold over the two days

Banner is up outside the Library

Posters are going to Paula tomorrow, who will put some up around Clifton Village

Jos can print off some of the A5 posters and hand them out at an event she's involved with at Tyntesfield

Lucy has costumes, stage style have quoted £210 for this year's costumes. Approved.

Louise is putting together the programmes.

2 adverts are now live on Facebook and Instagram. £10 each.
Panto 2019
Audition dates now set for 15th & 17th of July at The Nova Scotia. Louise to confirm with them. 

Rehearsals starting 1st of September

Nova Scotia available for Tuesday rehearsals

Lansdown available for Thursday rehearsals

Tom & James's flat available for small scenes and singing rehearsals.

Need to find venues for dance rehearsals and bigger group rehearsals closer to the end of the rehearsal period. Bristol Improv Theatre?

Need to have a production team meeting before auditions.

Publicity image to go in the Shakesbeer programme

Main publicity needs to be ready for July as info lists online start advertising them around that time. Tom to do.

Editing not started yet

Readthrough 24th/25th July
Finance
We still have money, yaaay.

2 people in the Shakesbeer cast still need to pay membership, Lucy to badger them.
Socials
Movie night coming up on the 17th of June, Jos to repost on the Info list email

For July make the Panto Readthrough a social for those who want to come along.
Workshops
Sword fighting workshop still on the table. Tom bridges is also happy to do the same workshop for the 1st Bishopston Scouts.

Archery? We did it once when we did Robin Hood. Could we do that again?

Singing workshop? Charlie to ask Imogen Greenwood if she would be interested in running a singing workshop for money for us.
Website
Tickets for Shakesbeer now online

Jos to update the info for shakesbeer to the same as the info on the facebook page because it makes the starting location clearer.
AOB
Do we want to book Newman Hall for a show in 2020? Book it even if we don't end up needing it for a panto, we could always use it for another type of show. Best dates are week beginning 30th of November or week beginning 7th of December 2020.