CADS committee and proposals meeting March 2017
Date/Time
Tue 7th March
8:00 pm - 10:00 pm
Location
The Portcullis Pub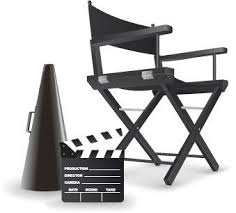 Minutes of the CADS committee meeting 07.03.17
Attending
Jocelyn Egginton (Chair
Tom Brown (Secretary)
Louise Waller (Treasurer)
Lucy Black (Co-Treasurer)
Megan king (Publicity)
Kate Ryan (Workshops)
Ben Barber
Apologies
None
Minutes of last meeting
Fine
Proposals for Alma Tavern Show
Only one proposal, "Entertaining Mr Sloane", directed by Paul Richards
Four actors (three men, one woman)
Production team to comprise of Lucy and Louise tag-teaming depending on commitments, also possibly Rhiannon (Audacity producer) assisting in some way.
Auditions June
Rehearsals starting in July
MOTION CARRIED
Lucy/Louise to email Paul to let him know
Stores
Current storage box (at Big Yellow Storage) is a good option for the next 7 weeks, need to move the boxes on/before Friday 20.04.17. Suggested Solution for the short-term is to rent a storage box at Safestore as they can give us the same discount-for-the-first-8-weeks which we had at Big Yellow Storage. FYI storage costs at Big Yellow Storage were just 37.40 (including a £16.20 deposit)
Approved funds to move stuff
Long term Megan/Lucy to talk to Paula about possible storage space at Clifton library on the cheap?
2016 Alma production (Audacity)
Alma are claiming that our ticket sales were only £1720, rather than £1900.
Discovered that this discrepancy was due to on the door ticket sales? Lucy to clarify?
Lucy Black goes home because she sleepy
Show Updates
Shakesbeer
50% of profits to go to The Friends of Clifton Library
Possibility of a permit to install blocks outside of stage area to allow audience to see the show better. Paula is working on this permit. Would possibly allow us to sell up to 50 tickets.
Set the ticket limit at 30 for the time being but with the possibility of increasing this to 50 if the permit for the blocks comes through
Where would we get the blocks from? Megan/Lucy to look into this.
Tickets at £8 for adults and £5 for children.
The show is now cast, 13 people plus a few spares in case of dropouts and extras being needed.
Show to feature, excerpts from Much Ado About Nothing, Romeo & Juliet, Henry V and Richard III.
Megan/Lucy to look into local school advertising
Not bothering with flyers
Not printed tickets? Get a hand stamp?
Cut off point for buying tickets online set at the day before.
Collection bucket, Pala looking into the legality of this.
Paula is handling costumes
CADS T-Shirts fro crow shepherds
Megan to send Jos photos from last year's show for the website.
Sleeping Beauty
Tom needs to tell his potential producers that he needs to know if they are in for sure by the next meeting (4th April)
Something in between
Possibly need to do something low key to keep larger groups of people involved whilst The Alma Show is going on.
Send out a call in May/June asking for Rehearsed Readings
Publicity
Megan has access to various advertising websites and listing sites for Shakesbeer
BBC Radio Bristol gig
Banner, can it go up 2 weeks in advance of the show, Paula?
Workshops
Kate to look into doing a stage fighting workshop. Possibly at Hope Chapel? On a Saturday? Talk to Rhona who knows somebody who has experience in stage fighting.
Socials
Pub trip, possibly at The Fringe Cafe with the cast of Shakesbeer a few weeks in to rehearsals. Also to be open to the wider society.
Week of 3rd of April?
Website
More photos needed.
G Drive
We all now have access.
Let Jos know if you have any problems accessing this.
Facebook promotion
Committee to make sure we splurge Facebook with publicity whenever we have a show upcoming.
Megan to look into a Facebook ad for Shakesbeer
AOB
None
Dates of next meeting(s)
4th April
2nd May
6th June
4th July
1st August
5th September
3rd October
7th November
5th December