CADS AGM 2019
Date/Time
Sun 27th January
1:00 pm - 3:00 pm
Location
Rose of Denmark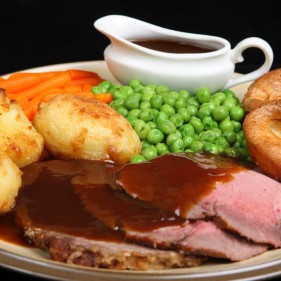 Minutes of the Clifton Amateur Dramatic Society 2019: 27 January 2019
Attending:
Jocelyn Egginton

Tom Brown

Louise Waller

Kate Ryan

Charles Hutchence

Laetitia Ellison
Apologies:
Lucy Black

Robert Egginton
Approval of the Minutes of the previous AGM
All okay
Committee Reports
Chair
2018 was a good year for CADS, there are lots of new members of the society and there have been lots of good socials. CADS Paid for these, rather than charging the members, which probably helped to draw in new members and retain existing ones. 
Secretary
Nothing to report
Socials/Workshops
Bad romance has proven to be a winning formula for socials and the next one is planned for the 20th of February. We also have the group trip to go and see Lucy's Pantomime, Red Riding Hood on the 14th.
Publicity
Social Media seems to be a good platform on which to advertise CADS events. We have paid for a few advertising boosts throughout the year and this has paid off well. Although this should usually be constrained to shows and larger social events, rather than splurging on everything. Should use on Shakesbeer 2019 and the Panto 2019.
Website
Rob Egginton mentioned a possibility that the website might look a bit out of date and could do with a revamp. Whilst this would indeed be nice it is still an effective website and revamping it is not a priority for 2019.
There should be more of a focus for the committee and directorial teams to take photographs at socials/workshops and rehearsals in order to upload them to the website. 
Accounts
We made money on the shows this year, but we also spent lots on free socials. Overall CADS made a loss of £71. In the grand scheme of things, this is a drop in the ocean and CADS is financially stable. 
Shakesbeer 2018 made around £600, which we are still trying to split with Clifton Library, who have not made paying them easy. 
The Anniversary made around £300.
We spent around £500 on workshops.
Other costs included things such as insurance and sword hire etc.
CADS finances have been audited by an independent auditor and have been declared all good.
Ratification of membership fees
Membership fees are generally enough to cover things such as insurance and website hosting etc. Therefore the current membership fees of £15 for a year's membership and £10 from the 1st of September is ratified. 
Show Reports
Shakesbeer 2018
This was a success, we sold out most of the nights, hangers on for earlier shows tended to come back and buy tickets for later shows. 
We need to advertise auditions earlier. These are currently set for taking place in the first week of March, Kate & Louise will arrange precise timing and location and put this on the website.
The Anniversary
A few issues from the Alma Tavern booking system, but they did pay us relatively on time. The cast seemed to enjoy the show and we sold out all nights.
Motions to put to the AGM
None
Election of new Committee members
Chair – Jocelyn Egginton stands for re-election – elected unanimously

Secretary – Tom Brown stands for re-election – elected unanimously

Treasurer – Louise Waller stands for re-election – elected unanimously

Deputy Treasurer – Lucy Black stands for re-election in absentia – elected unanimously

Socials – Laetitia Ellison stands for election – elected unanimously

Workshops – Ben Barber stands for election – elected unanimously

Publicity – Charles Hutchence stands for election – elected unanimously

Webmaster – Rob Egginton stands for re-election in absentia – elected unanimously

2020 accounts auditor – TBC at next committee meeting
Members' views
Where was the Panto in 2018? Several members of the society and members of the public were disappointed by the lack of a pantomime in 2018
We should advertise for proposals for a big show opening in spring 2020 in order to capitalise on Panto 2019 hang-ons and new members. 
AOB
Jos to give a script provided to us titled 'Just Deserts' a read through and see if it the kind of thing that we would be interested in organising a workshop for, for a rehearsed reading. This would likely take place some time in March.
Laetitia would like to be involved in directing Shakesbeer 2019
Dates of Committee Meetings 2019
Feb 11th

March 4th

Apr 1st

May 13th

Jun 3rd

Jul 1st

Aug 5th

Sept 2nd

Oct 7th

Nov 4th

Dec 2nd
Meeting Adjourned