Auditions for ShakesBeer 2020
Map Unavailable
Date/Time
Thu 27th February
7:30 pm - 9:30 pm
Location
The Robin Hood Pub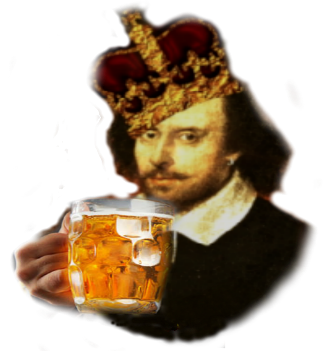 We are auditioning for our annual Shakespeare promenade performances where we perform a selection of scenes around Clifton Village. Auditions will take place on the Monday 24th and Thursday 27th February.
To confirm which audition slot you'd like to attend, please go to: https://forms.gle/2eYhAwAV2vGWuu2r7
Monday's auditions will take place at Clifton Library, Thursday's will be upstairs the Robin Hood pub on St Michael's Hill.
The performance dates are the weekend of the 20th and 21st June. There will be three performances each day, so it is a full weekend commitment.
It will be a relaxed process where you'll get the chance to meet other people interested in the show.
We'll ask you to perform one of two monologues and the Demetrius/Helena scene with another person auditioning – you can find a document with these pieces here: https://tinyurl.com/yyhojbur (You don't have to learn the lines, you can do the audition script in hand).
You're also welcome to perform an additional extract of your own choosing.
As we are performing multiple scenes from several plays, we should have a variety of roles with different sizes. Some people may wish to commit to more than others (Aside: which is always welcome), but it's fine if you don't want to do a whole monologue on your own to a skull, we understand.
P.S You don't have to be a CADS member to audition. All auditions are open, just join when you get a part.
Any questions post here or email treasurer@bristolcads.org.uk