Date/Time
Sun 29th January
12:00 pm - 3:00 pm
Location
Rose of Denmark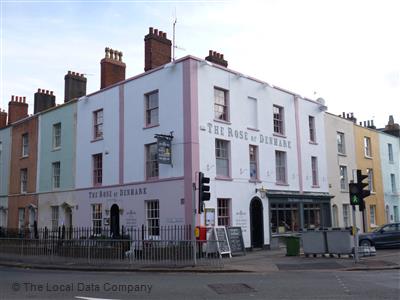 MINUTES OF THE CADS ANNUAL GENERAL MEETING, 29 JANUARY 2017 AT 2.00PM, ROSE OF DENMARK PUB
In attendance:
Margot Navellou
Jocelyn Egginton
Stephen Bryant
Tom Brown
Megan King
Beth Reynolds
Lucy Black
Rhona Jamieson
Tracy Burt
Ben Howells
Ben Barber
Louise Waller
Kate Ryan
Robert Egginton
Jamie Fitzpatrick.

Apologies: Richard Farrer and Paula O'Rourke
2017
Beth noted that Beth and Rhona were standing down as Chair and Secretary and discussed 2017 shows, for the benefit of the attendees.
22/23 April – Promenade Shakespeare, Clifton Village
Directors are required for scenes.
Theme "All is fair in love and war".
Auditions in February, directors can choose scenes, which may depend on who auditions. Potential opportunities to be involved in few or many scenes.
4-7 October – Alma
Producer and production team in place – director and play required. Lucy and Louise are production team. Pub theatre, easy to sell tickets because of Alma's own publicity and audience base.
December 14-16, Sleeping Beauty Pantomime at Newman Hall
Director and most of production team in place.
Panto in the process of being written.
Tom gave an overview of the characters written so far, and it was agreed it sounded very funny.
Minutes of the previous AGM
Minutes were approved. Action to put photos on Flickr has been completed.
Matters arising from the Minutes
No matters arose from the minutes of the 2016 AGM.
Presentation of committee reports
Chair:
Shakesbeer, rehearsed reading and Audacity were the shows in 2016.
In August the committee all stepped down, 4 people co-opted in to keep society going.
Beth urged that committee required members.
Secretary – No report
Social/Workshops/Publicity:
The majority view as evidenced by survey, is that socials work better when they are based on cast parties/get togethers.
Megan has info on what members wanted – workshops are an unpressurised way to have a social. Voice/improv/stage fighting. We have a venue (Lansdown) with plenty of space.
Megan confirmed that Jo R-C set up effective publicity channels.
Presentation of Accounts (Treasurer)/Show reports
CADS has made a profit every year. This year's income was lower than previous years, due to fewer membership fees.
Owed £1920 by Alma.
Shakesbeer
£345 profit, we donated an additional £345 to the Friends of Clifton Central Library. Their newsletter serves as useful publicity. It has a central location which provoked interest.
Kate: Shakesbeer was rather ambitious – suggest fewer scenes and performances
Ticket control was difficult – lots of people didn't pay.
Interval had to be cut. Route to be planned in advance. It raised our profile. Needs to be more obvious that it is a CADS show ref publicity.
Rehearsed reading
2 rehearsed readings in one evening. Free so no profit, £cost 185. Cast of 17 or 18.
It was necessarily last minute but went well and brought in new members.
More notice required the next time. It was unlucky that the show following it was very small in terms of cast numbers required.
Audacity
5 hander at the Alma, sold out every night, plus 7 resold tickets.
The director Paul had to step in as a cast member 10 days prior to the show.
£622.23 profit,
It was a sold out run.
Overall:
£1132.37 total gained this year.
Total CADS funds £6209.19 (plus £1920 owed by Alma)
Lucy will put in place a digital record of members who have paid.
Lucy suggests 3 signatories on the mandate.
Hopefully might make more money this year, which would enable us to continue to put on shows which require outlay (such as panto).
We might think about different ways to use the money – such as investing in the impro theatre
Assessment and ratification of membership fees

Membership fees to remain the same; £15 per year (to 31/12/17), £10 if paying after 01/09/17, or £10 to be in a single show.
Motions to be put to the AGM
None
Election of the committee
Chair – Jocelyn Egginton
Secretary – Tom Brown
Treasurer – Louise Waller
Co-Treasurer – Lucy Black
Publicity  – Megan King
Workshops and Socials – Kate Ryan
Members' views of CADS 2016
Thumbs up from Tom
Jos thanked Committee for stepping in.
Megan – good productions despite reduced committee.
AOB
Date for next committee meeting: Tuesday 7 February 8pm at the Portcullis.
Tuesdays for committee meetings, may rotate pubs in Clifton for venue.
Stores – substantial stores in Jim's attic, content to be reviewed and decide where to put it. Steve, Megan, Jos and Beth, 5th February decided. Lucy possibly to store in her flat temporarily, possibly for a fee.
Beth and Rhona were thanked for their time on the committee.
Close